North Haven
Dog Training
We love them as you do
Partner with us
dog training
Here at Partner With Us Dog Training we provide licensed and certified professional dog training for the New Haven, North Haven and Hamden areas. Partner With Us was built on the foundation that all successful training involves a true loving partnership between the trainer, the owner, and the dog. Let's work together to address your dog's behavioral challenges and work towards achieving your training goals! 
Eradicate your dog's undesirable behaviors 
Training your dog to obey basic commands
Training your dog to be obedient off-leash
Socializing your puppy with humans and other dogs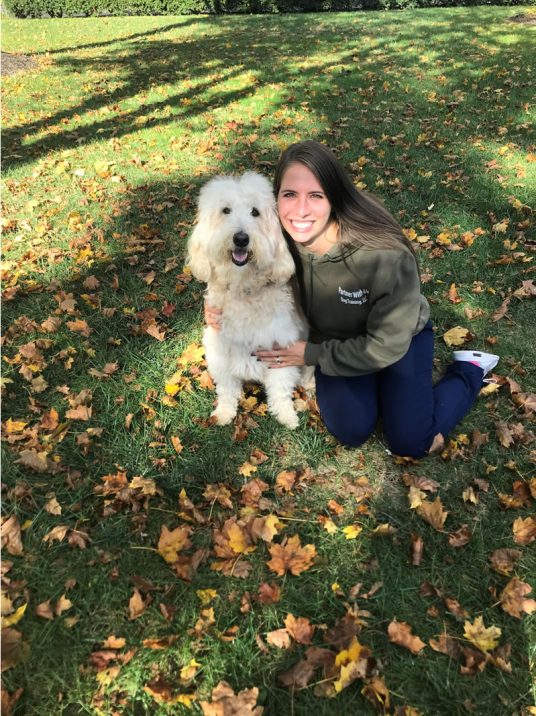 obedience Dog training
is Our Passion
Praise based dog training services
Various dog training services for every need

Basic obedience involves training your dog on-leash while utilizing commands to improve manners. These commands include, but are not limited to: heel, sit, down, stay, come, place, and introducing a release command.

Advanced Obedience follows the same approach as basic obedience, but without the use of a leash (on-leash to off-leash). There must be a basic obedience base before advancing to this next level.

Puppy development involves socialization with both humans and dogs, tips on how to begin potty training, and introducing the puppy to walk using a leash.

Behavior modification can be for both young and old dogs. We work to adjust any negative behaviors and correct them into positive behaviors.
Check out our rave reviews from our clients
I've been lucky enough to work with Beth for many years; first as one of the veterinary technicians who took care of my late dog, Santino, and most recently as the trainer for my most current dog, Rocky...
We have worked with Beth for the last five and a half years. If you are looking for a dog trainer, she is the best! She has so much knowledge of her field of expertise...
I knew having two German Shepherd pups with ages that were 6 months apart was a call for professional training! Beth was my answer to this call. I was totally amazed how she was able to assess each dog's personality and training needs and design a program that met both requirements...
After Ryker turned one, his recall regressed to the point we couldn't trust him off-leash and we couldn't walk him on the leash without him pulling us or choking himself. We tried multiple other methods/tools to help with his training, but nothing seemed to click. Thanks to Beth, Ryker has come such a long way in such a short period of time...
some of OUR REGULAR CLIENTS